Have you decided to embark on a journey of learning how to play the violin?
After you find a good teacher or an online violin course, you need to make sure you have everything you need.
Buying a violin can be confusing for new learners. It's also not an easy decision for seasoned violinists as there are so many options.
There are several factors you need to consider before checking out the market.
One of the most important things is your level of experience. There are student violin brands as well as expensive violins for professionals.
When you figure out the category of the violin and how much money you're willing to spend, you'll narrow down your search.
To help you out, we've listed the 10 best violin brands and answered some of the questions that might have popped up in your head.
Best Violin Brands
The best violin brands suitable for beginners, intermediates, and more advanced players:
Stentor
Mendini
Cremona
Yamaha
Primavera
Knilling
D Z Strad
Carlo Lamberti
Franz Hoffmann
Kennedy Violins
1. Stentor
Stentor is high on the list of popular violins. If you're searching for a student violin, you should definitely consider it.
As an originally UK-based manufacturer, Stentor has been operating worldwide for more than 100 years.
The spruce and maple materials in their instruments create a quality sound. All Stentor violins are very well-constructed and durable.
On top of that, they're certainly not overpriced, which makes Stentor one of the best violin brands for beginners.
2. Mendini
Mendini is another great budget-friendly option for beginners.
Mendini violins don't produce the most delicate sound, but they are good enough for new learners.
They also very appealing – the good finish of the instrument make it look more expensive than it is.
The MV 500 model is popular among students. It's made from quality components and comes with two brazilwood bows, a tuner, and a metronome.
MV200, MV300, and MV400 models also offer a good value for money.
3. Cremona
Cremona is an award-winning company known for producing high-quality violins.
The price of Cremona violins is quite affordable, and their quality rises slightly above most other beginner violins. They are made from top-quality wood and usually come with a lightweight case.
Although Cremona violins are suitable for beginners, they're also great for intermediate players.
For example, you can purchase the Cremona SV-500 violin as a beginner, and still use it when you improve your skills. It's an example of quality workmanship, and it requires almost no tuning when you buy it.
With its great hand-crafted body, a carbon fiber bow, and D'Addario Prelude steel string, a Cremona SV-500 is ready to be taken to a concert.
4. Yamaha
One of the violin brands you're surely familiar with is Yamaha.
This world-known corporation produces quality violins for all skill levels.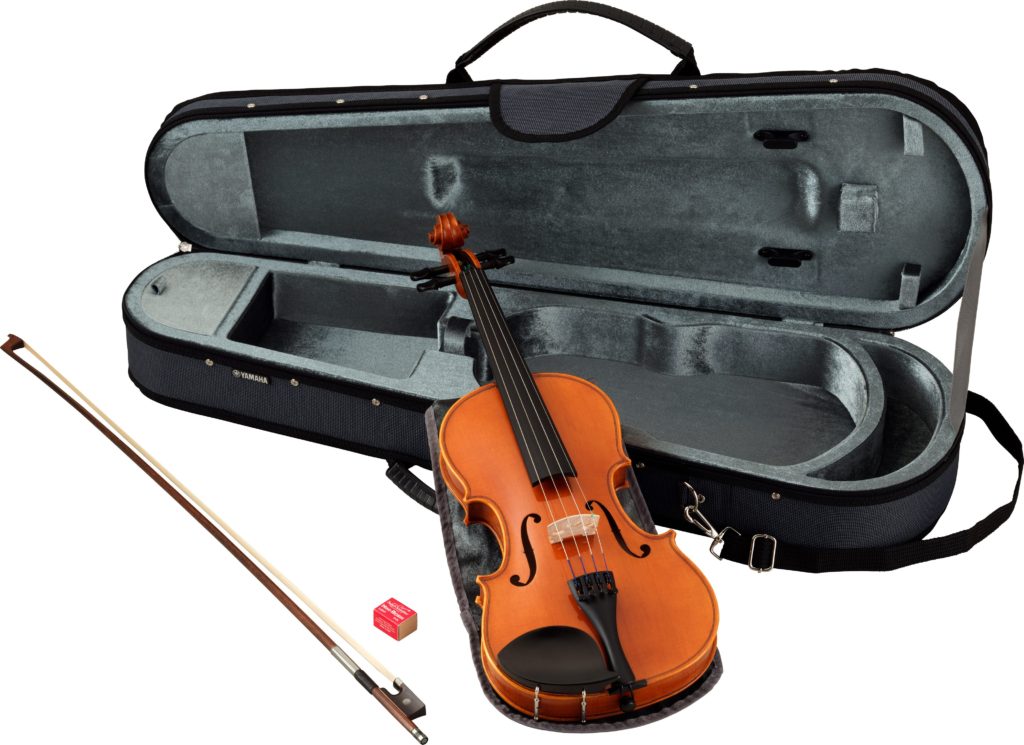 It's not the cheapest option on the list, but with good reason. Yamaha uses top-notch materials such as 3-layer maple, which is something you would find in master violins.
The V3 Series is probably the best option for beginners. The V3 model produces a richer sound, and it's also more affordable than some other models.
5. Primavera
This UK-based company is surely among the famous violin brands.
Primavera violins are very sought after in music schools. They produce a good sound, and they are often well-built and stylish.
They also come in a wide range of sizes, so they can be suitable for different students.
6. Knilling
Knilling is another renowned violin brand producing good violins for students.
Their violins are made of spruce and maple with ebony fittings, and they often have unique perfection pegs.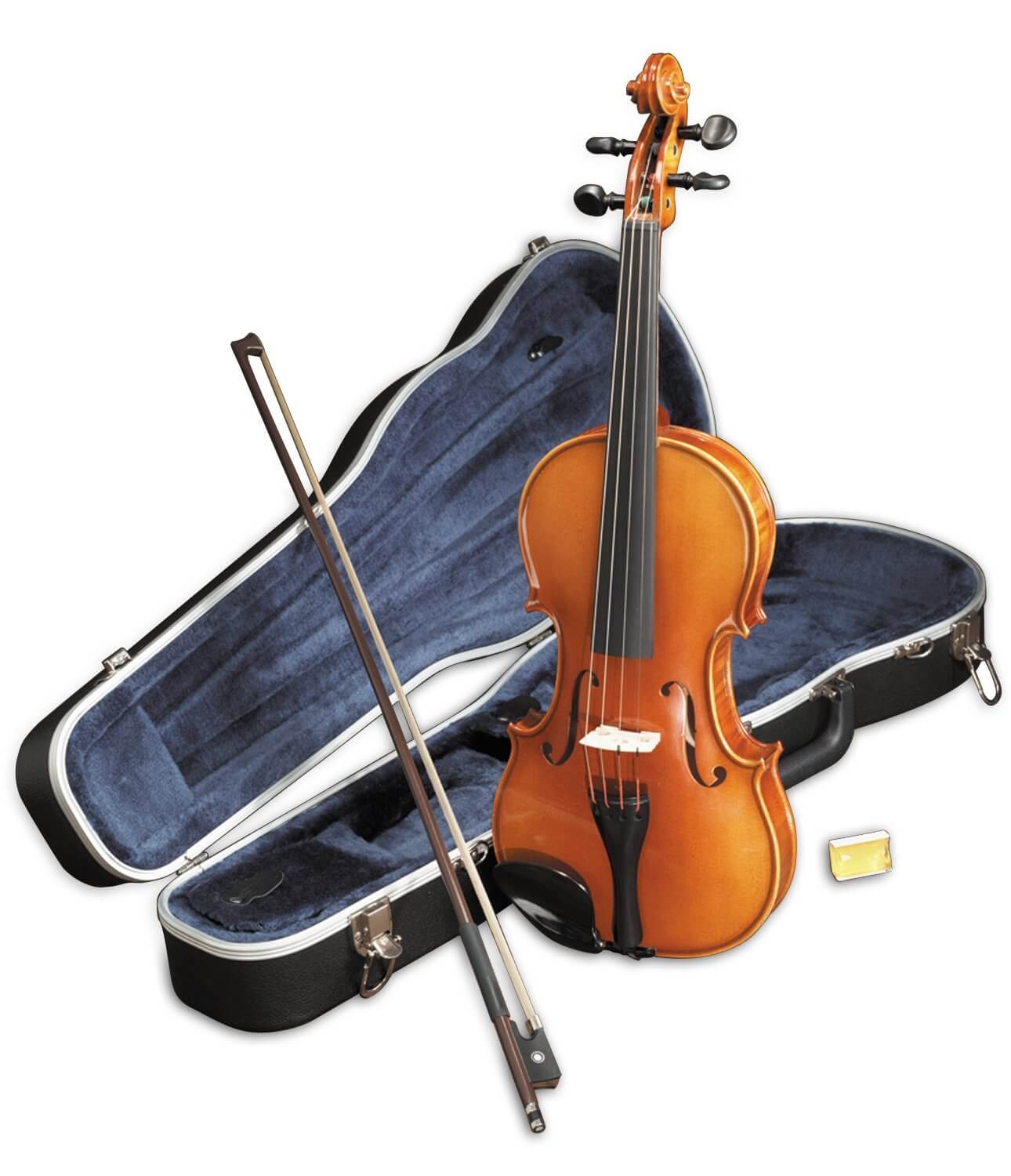 Knilling found its place among the best student violin brands because of its quality construction, good tone, and reasonable price.
The Knilling Bucharest violin is always a good option for students, and intermediate players will also find it suitable.
7. D Z Strad
D Z Strad is one of the best violin brands for intermediate players.
It's a leading American manufacturer and a music store offering a variety of classic and modern violins.
D Z Strad violins are sought-after by experienced players due to their good projection, beautiful craftsmanship, and clear sound.
The model 220 has a sophisticated, open sound and good maple and spruce materials naturally air-dried over 10 years.
8. Carlo Lamberti
If you're looking for the best violin brands for advanced players, you should check out Carlo Lamberti models by SHAR music.
The company owners are violinists and teachers with Juilliard School of Music education, which instantly makes them trustworthy.
Carlo Lamberti Sonata violin comes with premium fittings and a fine varnish.
Although this model is a bit expensive, it provides a rich and clear sound, and it's an excellent choice for committed learners.
9. Franz Hoffmann
Franz Hoffmann is one of the brands of violin known for beautifully crafted instruments.
Their violins produce a consistent tone and ensure an extensive projection.
They come in a variety of sizes – from smaller Amadeus models to The Maestro model available in full size.
Although Franz Hoffmann violins are mostly made in China, there's a European range called Danube and Vienna made with quality European materials.
All violins are adjusted and tested in SHAR's Ann Arbor workshop.
However, they don't come as an outfit, so you'll have to buy the bow and case separately.
10. Kennedy Violins
In the last two decades, Kennedy Violins became one of the best violin brands.
They're producing good-quality violins for a fair price.
Their Louis Carpini G2 violin is an example of a great intermediate violin. It has a clear sound, appealing look, and it comes with D'Addario Prelude strings.
With this model, you don't have to worry about extra expenses, because it comes with a bridge, Brazilwood bow, rosin, and a hard case lined with velveteen cloth.
student vs intermediate vs professional violin brands
Even if you're not on a budget, but you're a beginner, there's no need to spend a lot of money on fancy violins. They are made for professionals, and to be honest, they are the ones who will hear and appreciate the difference.
So, browse through the models suitable for your skills, but of course also goals. If you're sure that playing the violin will be a long-term commitment, you might want to invest in a violin for intermediate players.
Also, some beginner violins are made with cheap materials and produce a weak sound. But they're also an investment, so do thorough research first to make sure what you're buying is good regardless of the level it's aimed for.
Student Violins
Student violins are, as you probably assume, much cheaper. They are made from lower-quality wood and don't have a lot of handwork in their assembly.
They are ideal for beginners and children who aren't sure yet whether they will keep learning the violin, as well as for people on a budget.
Intermediate Violins
Intermediate violin brands are perfect for experienced players who don't have a goal to delve into professional waters.
They have much better quality than student violins but they're not as expensive as professional violins.
Professional Violins
Violin manufacturers offering professional or master violins are highly appreciated in the community of professional musicians and aspiring violinists.
Professional high-end violins are handcrafted from the finest and specially selected materials.
They are, therefore, quite pricey. Their price ranges from 1,000 to more than 10,000 dollars.
How to Buy a Violin
As more and more people rely solely on online shopping, there are many ways to purchase a violin online.
Online stores offer a detailed description of each model, so you don't have to worry about getting information on the instrument's size, quality, and materials.
Many manufacturers (like SHAR music) have online stores with an array of things to buy – from method books and teaching aids to violin outfits.
Also, buying a violin online can sometimes be a more affordable option.
On the other hand, visiting a violin shop and getting a feel of the instrument, is always a great experience. It's also very helpful since you'll have a chance to talk to a professional who will know how to meet your needs.
Although it's possible to know what violin size you need before trying it out, there's no way you can be wrong if you hold the instrument before buying it.
And when you buy the instrument, make sure it has been set up properly.
Violin setup includes final adjustments made to the violin. Some violins are ready to play right after you unbox them, and some will require a visit to a professional luthier who will do the job.
The thing is, even the expensive professional violin won't sound as it should without a proper setup.
So, decide on a way of buying that suits you the most, find a reliable store, and enjoy the process!
What to Look for in a Violin?
As you can see, violins come in all shapes, colors, and sizes.
Each brand has its own pros and cons, and it's easy to get lost among their features, especially if you never bought a violin before.
So, what should you look for in a violin?
Firstly, make sure your future violin is made of the right materials. The best violin brands use a similar type of wood, but the quality varies. Spruce and maple are the best and most common choices.
Bows should be made of durable and flexible materials. Pernambuco is one of the best options, although many bows for student violins are made of brazilwood.
What's also essential is that you feel comfortable holding your violin. If you're a beginner, the instrument definitely shouldn't be too big or heavy.
After being sure of the materials and the size, do a little background check on the manufacturer. Find out where is the company's factory and whether the violins are tested by luthiers.
Forums and other people's reviews can be of great help when it comes to these details. And asking someone reliable for an opinion on a specific model, like a violin teacher, is even a better idea.
All things considered, if you make an informed decision, you will make the right one!
And if you're not satisfied with your violin, many brands have a refund policy, so that's also one of the things to look for when buying a violin.
Final Thoughts
We hope this little buying guide and our violin reviews helped you figure out what your next step might be.
Whether you're ordering a violin online or you're planning on visiting a music store, it's important to know what you're looking for and have an idea of what to expect from some violin brands.
There are many great violin brands out there, both for beginners and skilled players. And what's an ideal violin for you depends on your skills, budget, and preferences.
Student violins are usually budget-friendly, but they might not offer the best quality when it comes to sound and materials. However, if you're just starting out, they will do just fine; they are usually well-built and reliable, after all.
Intermediate and advanced violins are more pricey, but they usually entail top-notch materials and a stunning finish. They produce a clear sound, and they're made with the finest craftsmanship which ensures their durability.
As you progress with your learning how to play the violin, you'll be able to hear the differences in the sound of all these violins, and you'll know exactly what you need in your perfect violin.
Until then, online buying guides will be there for you!